Second-hand shoes are commonly used in children, but we always explain parents that this is not a good idea unless the shoes are infrequently worn and are in good shape.
We always strongly advise parents to not provide their children with high-heeled shoes, because these shoes encourage foot deformities to develop and can lead to ankle, calf, and lower back pain.
Also, keep in mind that flip flops and certain sandals can create several problems to your kids' feet. They lack arch support – this can lead to pain in various joints and tendons, they don't provide protection from fallen objects, and they expose the top of the foot to the sun, which increases the chances of developing skin cancer.
Let's take a look at some do's and don'ts that will help you understand how to keep your kids' feet healthy:
Do:
Wash your kids' feet, including between the toes, daily with water and a mild soap.
Thoroughly dry your kids' feet and between the toes after washing them.
Moisturize your kids' feet (but not between the toes) after washing them.
Always trim your kids' toenails straight across rather than by rounding them.
Inspect your kids' feet regularly to make sure there is no cuts, blisters, dry skin, or other skin marks.
Make sure your child is wearing shoes that fit properly and that are designed for that specific activity they might be doing. Pay special attention if you provide your child with open-toe shoes, sandals, and flip flops since they can easily injure their feet specially in escalators and elevators.
Alternate your kids' shoes from day to day to allow the shoes to dry out.
Don't:
Allow your child to walk barefoot outside the house because of the risk of wounding the feet and getting an infection.
Wear shoes that are too short, too narrow, too big, or too wide because they will cause problems such as blisters, calluses, and corns.
Allow your child to share shoes with other children because this can lead to skin and toenail fungal infections. You also shouldn't provide your child with hand me down shoes since shoes start losing their inherit support and cushioning as they wear down. Keep in mind that shoes wear down according to a child's individual structure and function. For example, if a child tends to pronate he or she will wear the shoe down in the inside, and if that shoe gets passed down to a supinator it can have a devastating effect.
Soak the feet into water since this will dry your kids' skin and increase the risk of an open wound becoming infected.
Ignore your kids' foot or leg pain because this is an indication of the body that something is wrong.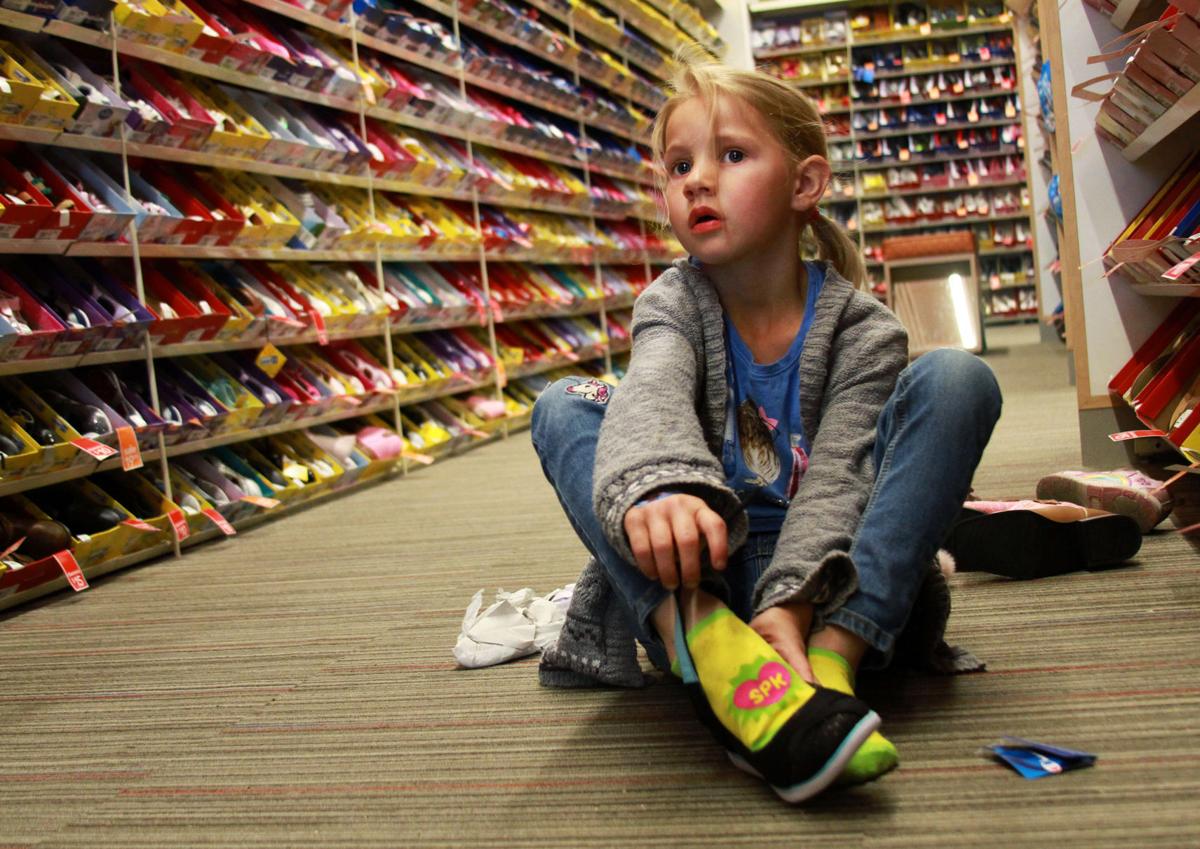 Always take your child to your physical or occupational therapist if your child is experience any of the following or if you notice:
Persistent pain or swelling of the foot.
Discoloration of the skin or toenails.
Pain in the foot or ankle that gets worse with activity.
A flattening of your kids' foot arch.
Now that you know how to choose shoes for your child and what are the best everyday shoes for children, you are ready to make the most informed decision.
Do you have a children's shoe store in your area that you trust? I get contacted by parents daily that want to know if there is a good children's shoe store in their area, so if you share yours in the comments section below all parents can benefit from your experiences.