The western aesthetic is one of the most original that can exist in the current street style and, within it, of course, the mythical cowboy boots (which you can also call "campers") stand out. This autumn-winter 2021-2022 this footwear from the Wild West will continue to stomp, so we can see it in the windows of the main fashion firms, such as Zara, which sells a classic model that combines with everything. But the Inditex firm is not the only one, of course.
Of course, the fever for cowboy boots that began to triumph at the end of 2019 and throughout 2020, we see how it lasts to this day and, therefore, we come to confirm that, indeed, this season (and the entire winter of 2022 ) will be the trend footwear that will differentiate all your looks, because they are original, comfortable and beautiful. Do we need anything else? We would say not. Thanks to their sensible heel, they become the best substitutes for the low-heeled sandals that have been with us so much throughout the summer. But, beyond comfort, these shoes have become one of the favorites of celebrities and influencers for their versatility, as they combine with absolutely everything. Do you know how to wear them this season? Take good notes and get inspired by the looks we have selected.
HOW TO WEAR COWBOY BOOTS WITH A DRESS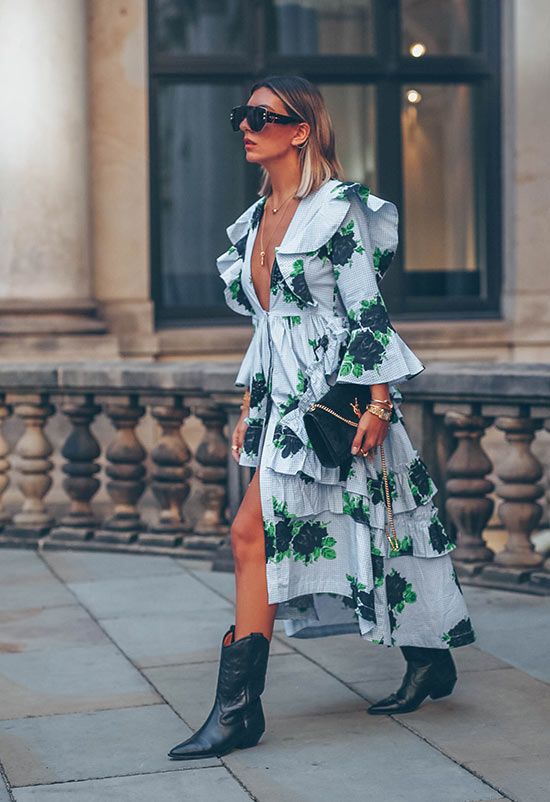 Yes, dear, you will wear cowboy boots with a dress throughout the autumn-winter season. As long as the temperatures allow it, you can put your legs in the air and, if not, you can get yourself some black stockings or tights with which you will not get cold. Either way, the combination of these two garments will help you achieve a look often. This formula has already been used by girls of all styles.
Gala González shows us how to wear them most elegantly with a black flared mini dress with straps over a white shirt. In this way, it achieves a sophisticated and extremely comfortable look.
HOW TO WEAR COWBOY BOOTS WITH A SKIRT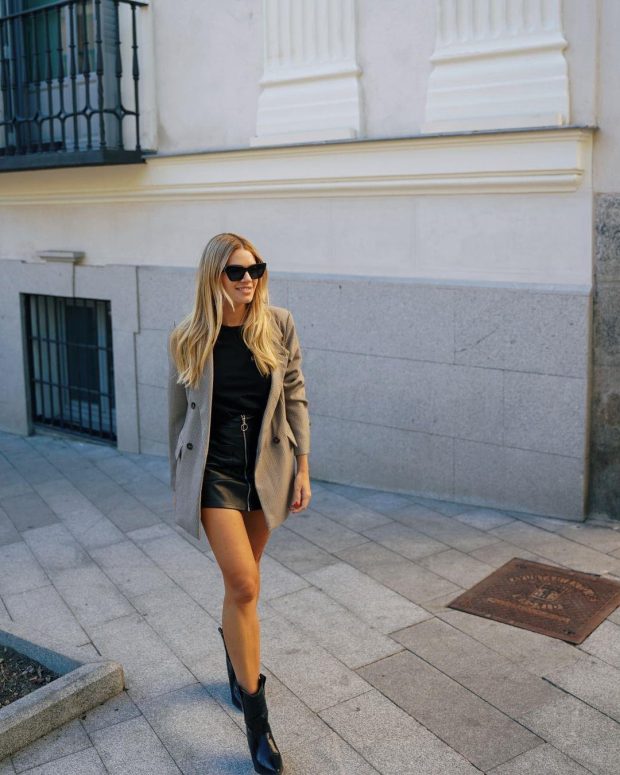 Either in a mini version (which is usually the main bet of influencers ) or with other midi or long ones, this combination is IDEAL for all ages .
HOW TO WEAR COWBOY BOOTS WITH DENIM LOOKS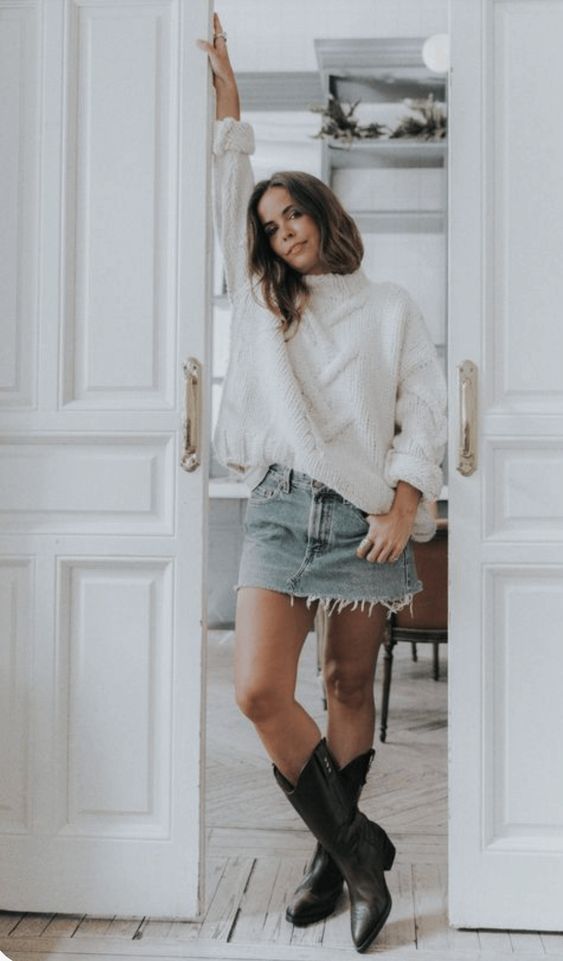 Denim is a classic in any wardrobe. All (absolutely all) of us have denim garments in our closets, be it shirts, jeans, or skirts. If you want to achieve an original look, wear your cowboy boots with one of these garments, you will succeed!